Modified Hatchboard, Precision 165
Here is a mod to my 2011 Precision 165 where I made two slats out of the one cabin entry hatchboard. The original is too large and heavy made of solid nylon and is difficult to handle safely and a pain to store out of the way temporarily, too large for any boat flat surface. Making it into two pieces makes it easy to just set down on the cockpit seat or on a quarter berth out of the way taking up less space. Any guest person can remove and store a slat safely. I cut it horizontally at an angle with the thinest table saw blade so I would not remove much material and so the hatch hasp would still work the same. Also we used two fences to position the board and guide the saw blade...one along the top edge above the hasp and one below the bottom edge. . Rain can not seep inside because the bevel is downward toward the outside surface. I did not measure the angle but can if necessary. I also cut the lower slat not as high a piece so when stacked the small piece will fit on the top piece below the hasp and not on top of it.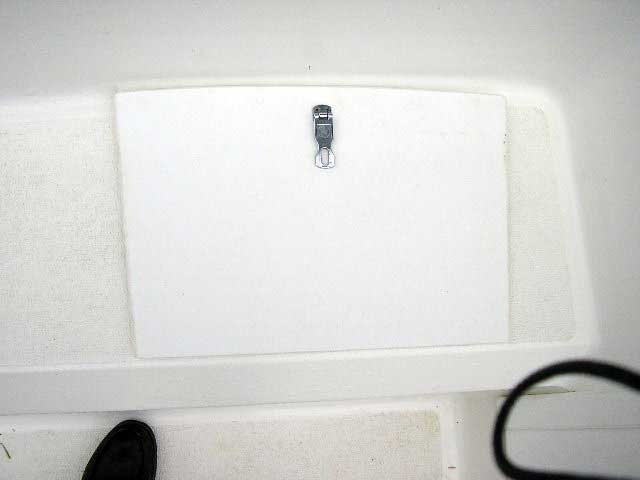 Top slat with hasp laying on cockpit seat.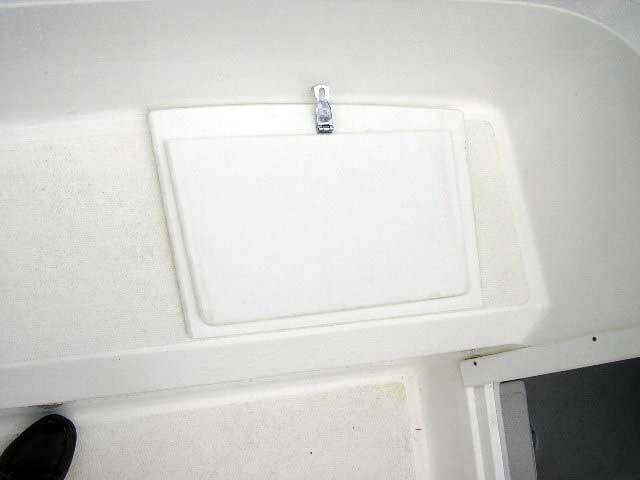 Showing the lower slat lying flat on top of the upper piece leaving room for the hasp.

The lower slat in the entry hatch position with downward bevel.

Two pieces of the hatch installed.
For details, contact:
Jim Shugart
P165--#681
Blacksburg, VA