Ladder Steps, Precision 165
I hate to board a boat after swimming by stepping onto a small 1" dia hard stainless steel pipe. It is slippery which is dangerous and is painful to the foot. So I purchased two vinyl steps from Catalinadirect.com. The steps are listed as "Ladder Step Pad 7" Product #: Z1447 Price: $9.22 ". They also have widths 12", 4", 5", and 9" (all more expensive).
Each one is 7" wide and costs $9.22 (the least expensive width). This is what the website says about the piece,"White plastic treads are contoured so they are comfortable under foot while climbing the ladder. Bottom is curved to fit your 1" diameter ladder rungs. Pop rivet to the rungs with stainless steel rivets through the pre-drilled holes in the tread. Bed in sealant to prevent water intrusion into the ladder rungs."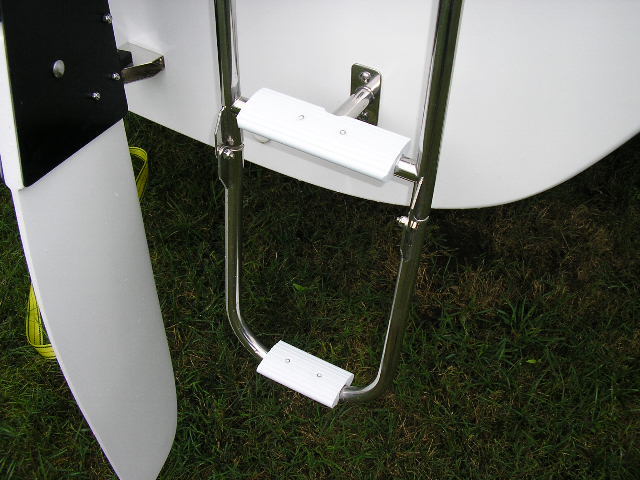 Picture showing side of both steps and can see cross section with curvature for shape of tubing and step thickness.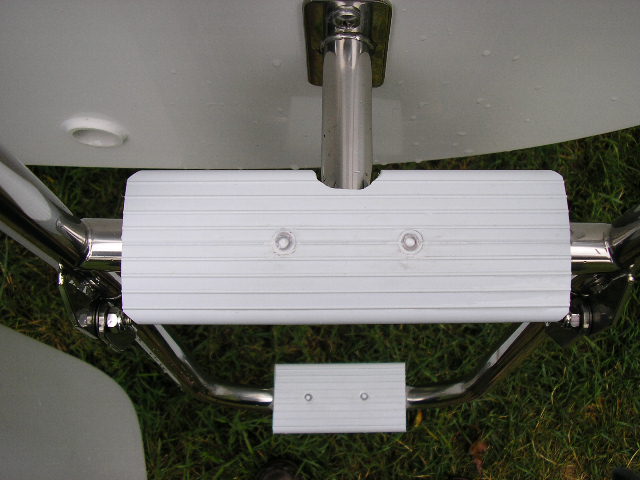 Picture showing top view of both steps (can see the silicone on rivet head/hole and cutout for the T-standoff tube).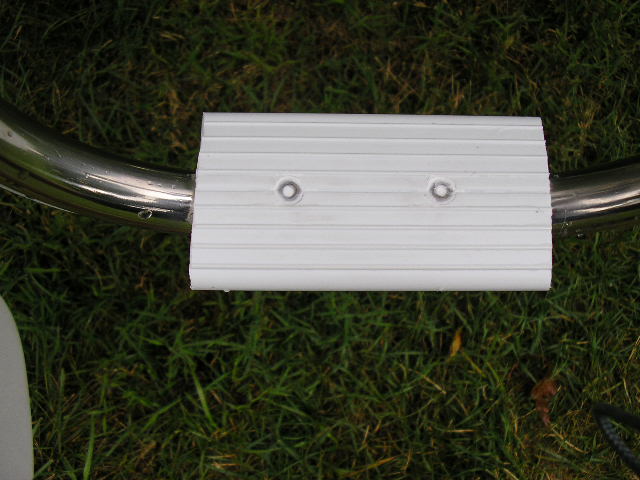 Picture showing closeup of bottom step where can see the raised ridges on the vinyl step for foot friction hold and the depth of step.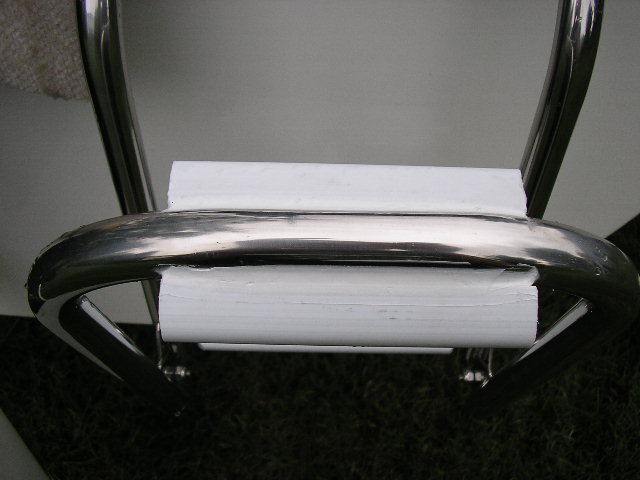 Underside of bottom step with silicone beading to keep it clean and water out.
For details, contact:
Jim Shugart
P165--#681
Blacksburg, VA