PlasTEAK Ladder Steps, Precision 23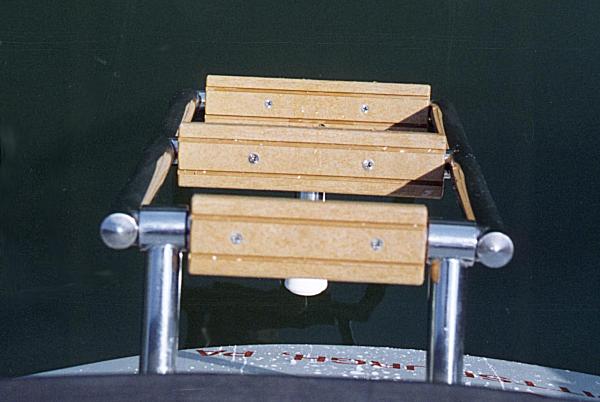 View from top
Ladder steps by PlasTEAK. I gave them the measurement of the flat surface and on the top step, the measurements of the stand off. If you have a router I am sure you can do it yourself. To install you need an attachment to drill at 90°.
View from underneath middle step.
What is great is that when wet it is not slippery and a lot easier on your feet. Best of all, no up keep.
For more information on installation for the ladder you can e-mail Scott Rieger,
For details, contact:
Norman Pookman
Jibe Ho, P-23 #357

PlasTEAK
3563 Copley Rd.
P O Box 4290
Akron, Ohio 44321-0390
Voice (330) 668-2587 or 1(800)320-1841
FAX (330) 666-0844
e-mail: info@plasteak.com
http://www.plasteak.com